There are great bargains on antique rugs to be found in New York City, from the Chelsea Market as well as antiques dealers in Soho and various Brooklyn neighborhoods. Online sources can also be a great way to find a fabulous antique rug that can serve as a focal point in your apartment or house. However, to make the most of your new find and ensure that it will last for hundreds of years to come, it's important to think about antique rug cleaning New York. Oriental rugs in particular need to be taken care of to prevent their fine, delicate fibers from fraying or fading due to age. One of the first steps towards taking care of your antique rugs is to choose a place for them out of the direct sunlight. Sun can damage rugs, by causing them to fade over time. Many antique rugs use natural dyes for their colors, which are particularly susceptible to sun damage and fading. If you can't find a spot that has no sunlight, then be sure to rotate your rug every so often so that there isn't one spot that is faded while the rest of the rug remains bright. This is one thing to think about before you even start the process of antique rug cleaning New York. Experts recommend that you rotate your rug every season, or four times a year for best results. Another preliminary step before you go about the actual antique rug cleaning New York is to think about furniture placement and other factors that influence foot traffic on your rug. It's helpful to move furniture from time to time, so that these pathways change, to prevent a specific area of wear. To get started with the actual cleaning process, you can first turn to regular vacuum cleaning at home. This is a good way to remove surface dirt and soil, and prevent the fibers from becoming weighed or packed down over time. If anything spills on your precious antique rug, be sure to clean it immediately if possible. Refrain from using any bleach or soap on these delicate rugs, but instead try to blot the stain with a bit of water. If this doesn't lift out the stain, you will want to call a professional antique rug cleaning New York service to take a look at the damage and figure out the best cleaning method for your needs.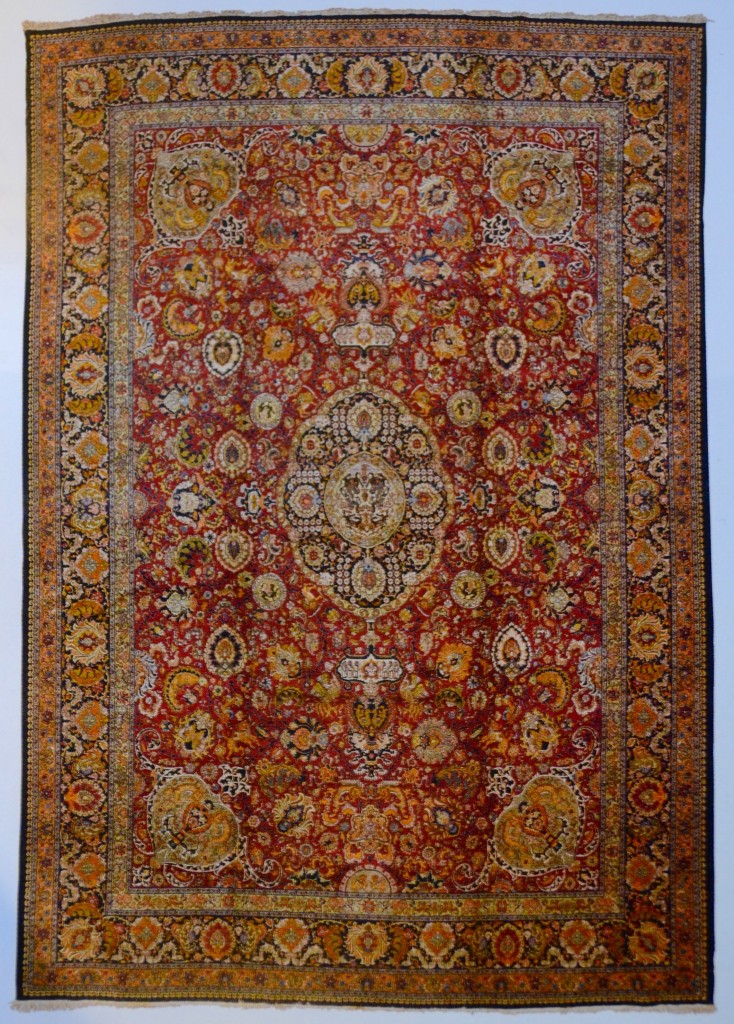 A TABRIZ CARPET, NORTHWEST PERSIA,
circa 1920
APPROXIMATELY 18FT. 6IN. BY 12FT.
Tags: Antique Rug Cleaning