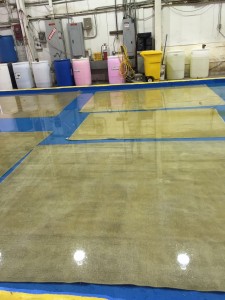 Without a doubt, that keeping your handmade Oriental rug clean is mainly a matter of preventing to prevent soiling from happening to begin with. Oriental rug hand washing should only be performed on your Oriental rug when absolutely necessary. To prevent excessive Oriental rug hand washing sessions, it is important to limit wear on the Oriental rug, and taking steps to make sure that any wear that does occur is evenly distributed on the rug. For example, walking on your Oriental rug with bare feet is far nicer to your rug than soles or heels might be. In addition, rotating the Oriental rug several times per year also allows the Oriental rug to wear evenly. You absolutely must treat your carpet with a Oriental rug hand cleaning, the Oriental rug experts at Oriental Rug Care NY are here to help!
Oriental rug hand cleaning can be done by the homeowner, but really should be performed by experienced professionals who can insure that the integrity and condition of the piece is maintained throughout the processes of Oriental rug hand washing. For the most part, Oriental rug hand washing should only happen a couple times per year. To check to see if your Oriental rug is due for a cleaning, lift up a corner and shake it vigorously. If you see a cloud of dust, then it's time to have Oriental rug hand cleaning done. Another tell-tale sign: your feet. If they appear to be dirty after walking across your Oriental rug, then chances are, the piec3 is in need of at least routine cleaning.
The Oriental rug hand washing specialists at Oriental Rug Care NY are available to meet your Oriental rug hand washing needs. If you have the space for it, Oriental rug hand cleaning can be done at home. A clean garage or utility room floor is the perfect place to perform an Oriental rug hand wash on smaller rugs and carpets. It can also be done outside on a clean driveway, but this is not advisable, especially if protecting your investment is important to you. Do-it-yourself Oriental rug hand washing starts by laying the piece flat and vacuuming both sides of the Oriental rug thoroughly. The Oriental rug is then cleansed using a mild, pH-balanced rug shampoo. For optimum performance and reduced risk of damage, the shampoo should be ammonia-free and be tested in an inconspicuous location before use on the entire Oriental rug. For an effective Oriental rug hand wash, be sure to brush the Oriental rug's pile in the same direction as the nap and to shampoo using with linear motions. Be firm but gentle. To complete your Oriental rug hand cleaning project, rinse the carpet thoroughly with cold water and squeezing out the excess without twisting or wringing the rug. Lay the rug flat to dry the rug after the Oriental rug hand washing, turning the rug over throughout the process so that it dries evenly.
Finally, vacuum the carpet to fluff up the pile before placing it back in your home. Oriental rug hand washing can be a fairly laborious project, and should be completed with care. If you are not absolutely sure of your ability to complete an Oriental rug hand washing project on your own, then it is necessary to call in the professionals like the experts at Oriental Rug Care NY. We have highly-trained Oriental rug hand wash specialists who are available at times to fit any schedule, and offer competitive pricing for Oriental rug hand washing and a variety of other services.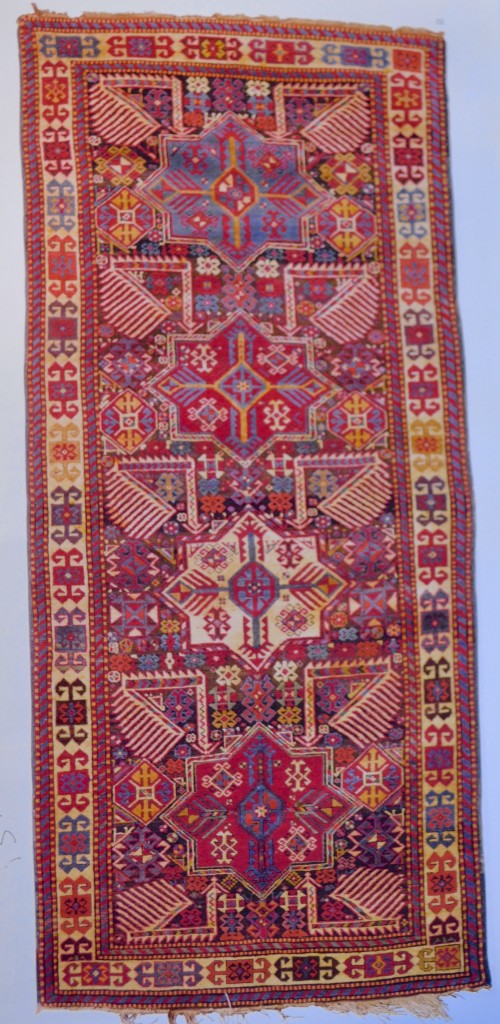 AN AKSTAFA LONG RUG, EAST CAUCASUS,
circa 1890
APPROXIMATELY 9FT. BY 4IN.
Tags: hand wash, Oriental Rug Cleaning, oriental rug hand wash, oriental rug hand wash ny, oriental rug hand wash nyc